Vamo Philippines Loan 2023: Review of Legitimacy, Registration Process, Requirements, and More

In this detailed and professional review, we will delve into the various aspects of Vamo Philippines loan, including its legitimacy, registration process, requirements, loan terms, interest rates, pros and cons, customer feedback, and more. CashExpress PH aims to provide an extensive analysis of Vamo Philippines, offering valuable insights for individuals seeking financial assistance in the Philippines.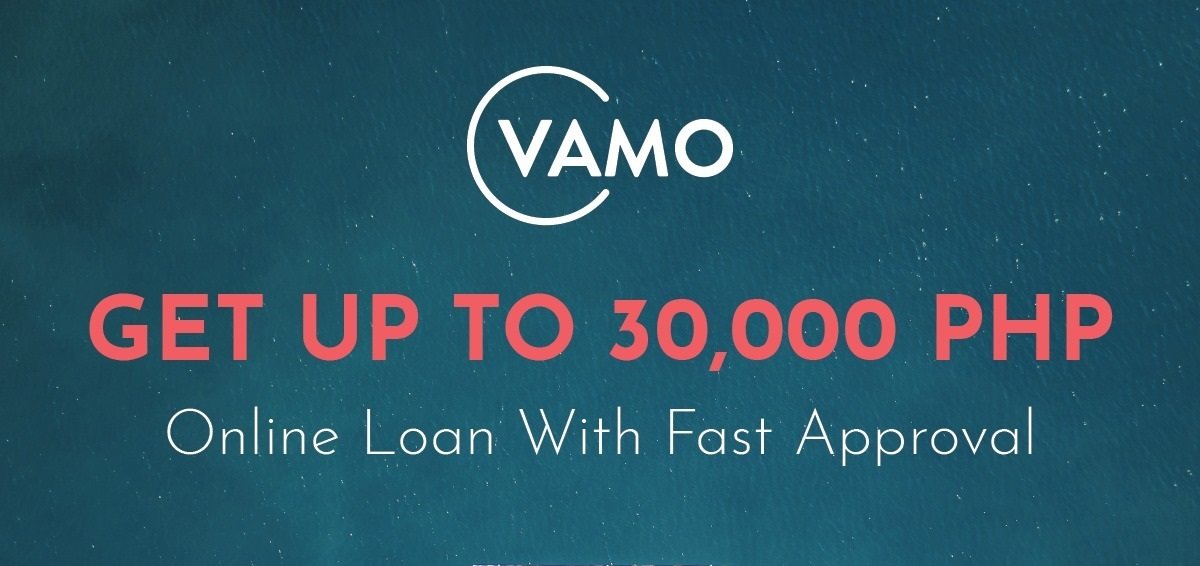 Summary of Vamo Philippines Loan
Vamo Philippines is an online money lending application developed by Vamo Lending Inc., operating as a peer-to-peer lending platform in the Philippines. Here is a summary of the key features:
Review: Vamo Philippines is a reliable and trusted online lending platform.
Registration: We will guide you through the step-by-step process of registering on Vamo Philippines (PH) for a seamless and hassle-free experience.
Loan Amount: Vamo Philippines offers loan amounts ranging from 1,000 to 30,000 PHP.
Age Requirement: Applicants must be between 20 and 65 years old to qualify.
Loan Term: The loan term can vary from 10 to 30 days.
Interest Rate: Vamo Philippines charges an annual interest rate of 39%.
Pros: Vamo Philippines guarantees online loan approvals, providing convenience for borrowers.
Cons: Monthly loan payments are not available for online loans in the Philippines.
Effectiveness Evaluation: Vamo Philippines demonstrates a good level of effectiveness in providing online loan services.
Bad Credit: Individuals with bad credit history are not eligible to apply.
Feedback: For more detailed customer feedback, continue reading this article.
Vamo App Download (APK): The download link for the Vamo app can be found here.
What is Vamo Philippines?
Vamo Philippines is an online money lending application developed by Vamo Lending Inc., operating as a peer-to-peer lending platform in the Philippines. The platform facilitates loans ranging from 1,000 to 30,000 pesos and requires only one valid ID for verification. The initial loan term is 10 days, while recurring loans can have a maximum payment period of 30 days.
Pros of Vamo Philippines
Vamo Philippines has served over 700,000 customers across seven different countries, offering several advantages, including:
Simple Loan Documentation: Only one valid ID is required to apply for a loan.
Quick Loans: The application process does not involve meetings, mortgages, guarantees, or appraisals.
High Approval Rate: Vamo Philippines boasts a loan approval rate of over 90%, ensuring quick approval within 15 minutes.
Transparent Information: Vamo Ph is a legitimate platform that provides transparent information about loans, including monthly interest rates, which are clearly communicated to customers.
Cons of Vamo Ph Loan App
Despite its benefits, the Vamo application does have a few limitations, including:
Limited First-Time Borrowing: First-time borrowers can only apply for loans up to 10,000 pesos.
Short Loan Period: The maximum loan period is 30 days, which may not be suitable for everyone.
High Interest Rate: Vamo Philippines charges a relatively high interest rate, along with an additional application processing fee of 100 pesos per loan.
Vamo Philippines Interest Rate
Vamo Philippines reviews indicate that the loan interest rate is 1.3% per day. In addition to the interest amount, borrowers are required to pay a processing fee of 100 pesos per loan application.
Example of Vamo Philippines Interest Rate Calculation
To illustrate how the interest rate is calculated, let's consider a customer applying for a 1,000-peso loan to be paid after 10 days, with an interest rate of 1.3% per day and a service fee of 100 pesos. Based on these parameters, the amount of interest payable after 10 days would be 130 pesos, resulting in a total payment of 1,230 pesos.
Vamo Philippines Loan Requirements
Vamo Philippines Loan is available to Filipino citizens aged between 20 and 65 years old, residing and working within the Philippines. The primary requirement is the possession of a valid ID, such as the SSS, TIN, GSIS, or passport.
Vamo Ph First Loan: To register for the first loan, applicants need to provide personal information, ID details, payment information, and upload a clear photo of a valid ID.
Vamo Ph Second Loan: Once the first loan has been repaid in full and on time, customers can easily apply for subsequent loans by logging into their Vamo Ph loan account, selecting the desired loan amount, and submitting the application. The loan will be approved within five minutes.
Step-by-Step Guide to Registering for Vamo Philippines Loan Application
To simplify the registration process for Vamo Philippines, here is a detailed step-by-step guide:
Step #1: Vamo Ph Credit Line Begin by signing up and logging in to the Vamo Philippines Loan homepage via the provided link: Vamo Website Select the desired loan limit according to your financial needs. New customers can apply for a maximum loan of 10,000 pesos.
Step #2: Apply for a Loan Account Fill in the required personal information to apply for a loan account on Vamo Loan. Provide your name, phone number, date of birth, gender, and email address. Set up an account password that meets the specified criteria (at least six characters, including uppercase, lowercase, and numbers). Check the box to agree to Vamo Ph loan's terms and conditions, and then click "Continue."
Step #3: Fill in Address and Employment Information Enter your current residential address and select the type of job you are engaged in. Provide details such as your company name and address.
Step #4: Upload Photo ID Upload a clear, two-sided photograph of a valid government-issued personal ID. Ensure that the photo captures all corners of the ID. Additionally, take a portrait while holding the front of the ID.
Step #5: Wait for Approval and Receive Disbursement Upon submission, the system will review and approve your application within 15 minutes. Approval results will be communicated to you via email and will also be visible in your registered loan account. Disbursements are directly transferred to the borrower's designated bank account.
Video Vamo Loan Application
Reviews and Feedback on Vamo Ph Online Loan App
Vamo Philippines Loan is widely regarded as one of the most reputable and easily approved cash lenders in the Philippines. Customer feedback is crucial in evaluating the performance of any financial service provider, and Vamo Ph has received positive reviews from its satisfied customers.
Vamo Ph Loan Repayment
Vamo Ph loan repayment can be made through various methods, including:
Online Banking: Borrowers can choose to pay through online banking or over-the-counter transactions at banks such as BDO, Asia United Bank, Landbank, PNB, Unionbank, Robinsons Bank, BPI, China Bank, and Security Bank.
E-Wallets: Payments can also be made using popular e-wallet platforms such as GCash, PayMaya, or GrabPay.
During the repayment process, if borrowers encounter any issues or have any concerns, they can contact DragonPay customer service via email at support@dragonpay.ph. Timely payment is essential to avoid any potential harassment from Vamo Ph.
Comparing Vamo Ph Loan App Philippines with Other Loan Apps
To provide a comprehensive overview, let's compare Vamo Ph loan app with other popular loan apps in the Philippines:
| Loan App | Vamo Ph Loan App | Cash-Express Ph | Unacash App |
| --- | --- | --- | --- |
| Amount | 1,000 – 30,000 PHP | 1,000 – 20,000 PHP | 1,000 – 50,000 PHP |
| Term | 10 – 30 days | 7 – 14 days | 2 – 6 months |
| Interest | 39% per year | 30% – 60% per month | 0% – 16% per month |
| Age | 20 – 65 years old | 21 – 70 years old | Over 18 years old |
| Processing Time | 15 minutes | 15 minutes | 15 minutes |
| Rating Review | 8/10 | 8/10 | 9/10 |
| Sources | Refer to State Bank reporting and research. | – | – |
Vamo Loan Customer Service
For any queries or assistance, you can reach out to Vamo Ph customer service using the following contact details:
Address: Unit 1606-1607 11th Drive Cor. 9th Avenue, Bonifacio Global City, Taguig City. Vamo Ph Contact Number: Globe Telecom: +63 917-706-9834 or Smart Telecom: +63 947-896-4568. Support is available from 9 AM to 6 PM, Monday to Friday. Email: support@vamo.ph
FAQs – Vamo Ph Loan App in the Philippines
Here are answers to some frequently asked questions about Vamo Philippines loan app:
Is Vamo Ph legit?
Vamo Lending Inc. is a legitimate financial company with a business license, ensuring the safety and reliability of Vamo loan services. The company is registered with the Securities and Exchange Commission, holding a company registration number (CS20200000915) and a certificate of authority (No. 3261). Vamo Ph prioritizes customer confidentiality and provides transparent information about loans.
What does Vamo mean?
Vamo Lending Inc. is a leading financial company operating in Asia and Europe under the VIA SMS Group. Vamo Loan has successfully addressed the financing needs of over 700,000 customers. Vamo Ph approval utilizes peer-to-peer lending technology, connecting individuals in need of loans with potential lenders.
How to pay Vamo PH via GCash?
To make a payment through GCash, follow these steps:
Log in to Vamo Ph using your registered phone number and password.
Select the "Make a Payment" option.
Choose GCash as your payment method. The system will automatically redirect you to the GCash e-wallet interface.
Select "Loan Payment" and then choose "Dragonpay" for bills.
Enter the reference number, phone number, email, and the amount you wish to pay.
How to log in to Vamo.ph?
Once you have successfully registered for a loan on the Vamo app, you will have an account. To log in to Vamo Ph, simply enter your phone number and password. Accessing your account allows you to track loan information, apply for new loans, and make payments. Rest assured that your account details will be kept confidential.
Conclusion – Should You Apply for a Vamo Ph Loan in the Philippines?
In conclusion, Vamo Philippines Loan is a reputable and reliable online money lending application that has gained recognition in multiple countries, particularly in the Philippines. With its loan amounts reaching up to 30,000 pesos, Vamo Ph has successfully assisted thousands of customers in meeting their urgent financial needs.
If you found this article helpful, we would greatly appreciate a 5-star rating. For any further questions or inquiries regarding Finbro, please leave a comment, and we will respond promptly.